Please do not hesitate to contact us about this rental quoting Reference Globeprop CH-3755-07 by calling us on (00 31) 882 021 258 or by email globespan@belvilla.com
Apartment Chalet Chutzli Diemtigen Switzerland 1 Beds Weekly Rates from 463.00 €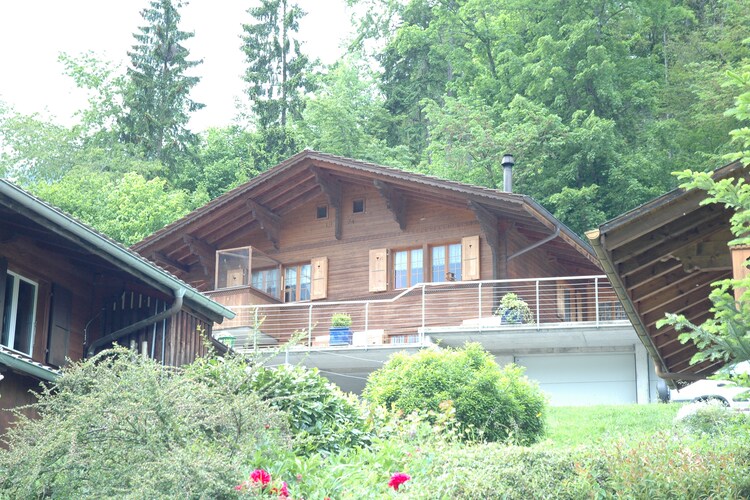 Reference: CH-3755-07
1 Bedrooms
1 Bathrooms
Sleeps: 3 people
Low Season Weekly rental rates from: € 463
From £ 402 approx
From $ 570 approx
High Season Weekly rental rates from: € 537
From £ 466 approx
From $ 661 approx
Property Description
: Airy apartment with large terrace and a clear view of the mountains Chalet Chutzli
In the Gstaad ski region you can ski, snowboard and hike to an altitude of 3000 meters.

There are nearly sixty trams which take you to these heights, where a variety of trails await you.

The 6 separate areas with total length of 250 kilometres are easy to reach because they are connected by two train routes and the ski bus.

Together with the various snow parks and panoramic hiking area, Gstaad offers you a fantastic winter sports destination.

Book your holiday home in Gstaad and profit from everything that this winter sports area has to offer.
Comparable with St.

Moritz, Gstaad has a certain allure, which is why many film and pop stars and royal families spend there winter sports vacation here.

But despite all of the glitter and glamour, it has remained a beautiful alpine village, where you can also get by with a somewhat smaller wallet.

There are trails for winter sports enthusiasts of every level and a plethora of options for snowboarding, Nordic skiing or winter hiking.

The breathtaking view is worth the effort.

You can take beautiful hikes and descents from your holiday residence, after which you return to the warm atmosphere of your own chalet for winter sports.


From the city of Gstaad you can descend from the Wispile and the Eggli.

From the villages of Saanen, Rougemont, Gsteig and Reusch.

In clear weather you have a view from the Diableret glacier to the Matterhorn and the impressive Mont Blanc in the Alps.

After you have enjoyed the view, you make a beautiful descent of more than 2000 metres.

Vrom Zweisimmen, St.

Stephan, Saanenm ser and Sch nried, you have access to an enormous area with trails with a length of more than 100 kilometres, called the Snow paradise top of Gstaad .

On the Hornfluh you have a view over the entire area of the Gstaad ski region.

Discover all of the options that the area has to offer, you will never be bored.

In one of our holiday residences in the Gstaad ski region you will find your peace.
This spacious apartment is located in the mountain village of Entschwil.

A beautiful spot halfway up the Diemtigental, 20 km west of the Thurnersee.

The setting offers peace and quiet and an open view of the Wierihorn.

The apartment is neatly furnished and equipped with all the conveniences, including a washing machine.

The large balcony terrace with a sturdy picnic bench is an ideal spot for breakfast or a leisurely dinner.

If you want to explore the most beautiful places in the Bernese Oberland: The Thurnersee is 20 km away, the Jungfrau and Grindelwald are a 60-minute drive.

Berne is certainly worth a visit as well! Even Valais, with Zermatt, the Matterhorn and the Aletsch Glacier, is within 2 hours on the car train.
Remarks
:
Layout
:
Ground floor: (Livingroom(Single sofa bed,
TV,
radio),
Kitchen(oven),
Bedroom(Double bed),
Bathroom(shower,
washbasin,
toilet)) heating(central),
patio,
garden furniture,
parking
Privacy Policy:
This is an advertisement Reference: CH-3755-07 Chalet Chutzli. The advertiser is wholly responsible for the accuracy of the ad information published on WorldPropertyPortal.com and we make no representation as to the accuracy or currency of the information contained within this website. The photos and details content is the sole responsibility of the owner or agent of the property displayed.
Private Owners Direct Advertise your private holiday home
No Commission Fees.
One Year Listing
Unlimited Description.
Up to 20 Photographs.
You can amend any details, price, photos of your Property 24 hours a day, 7 days a week.
Low Listing Fee of just 10 Euros per year.
Enquiries emailed direct to you the Private Owners Direct.
World Property Portal Switzerland Vacations Website
Book Online self catering holiday rentals abroad throughout popular destinations Home and Away in UK Europe and Worldwide.
Search Self Catering Accommodation Winter Snow Resorts, ski resorts, ski chalets, family parks, city breaks, last minute breaks, campsites.
Book Family Beach Summer Vacations in the Sun.
Book Couples Winter Sports Vacations in Snow Resorts.
Rentals Bookings Online. Choose from Self Catering accommodation in Spain, Portugal, France, Italy, UK and other overseas popular destinations. Self Catering Accommodation in Houses, Villas, Apartments, Chalets, Gites. Find Holiday Lettings on Vacations website.

Search Homes Abroad to Let on World Property Portal.
Switzerland Holiday Rentals on World Property Portal
Worldwide Holiday Lettings Switzerland Vacations, Listings, Luxury Villas, Bargain Cheap Vacations, Holiday Homes, Frontline Beach Front Properties book online with confidence.
Villa Rentals, Holiday Homes to Rent, Vacation Rental Homes, Villas, Apartments, Apartments Rental.
Search Listings for Apartments, Barges, Boats, Bungalows, Casa Rurals, Castles, Chalets, Chateaus, Cottages, Gites, Homes Abroad, Houses, Islands, Lodges, Mobile Homes, Studios, Townhouses, Villas.
World Property Portal Holiday Rentals Bookings Online. Choose from holidays in Spain, Portugal, Austria, France, Italy, UK and other overseas popular destinations. Self Catering Accommodation in Houses, Villas, Apartments, Chalets, Gites. Find Holiday Lettings on Vacations website.